According to www.702.co.za, the service is said to have more than 100 channels, and will get its revenue from advertising.
It's also been reported that Infinivy SA, a company the "Black Prince" is the owner and president of, owns 26% of the channel, while an Israeli company called Cast-TV owns the rest of the services stakes.
TV2GO are also reportedly targeting 500 000 viewers within a year, with users needing only an internet connection to access the service.
Check it out!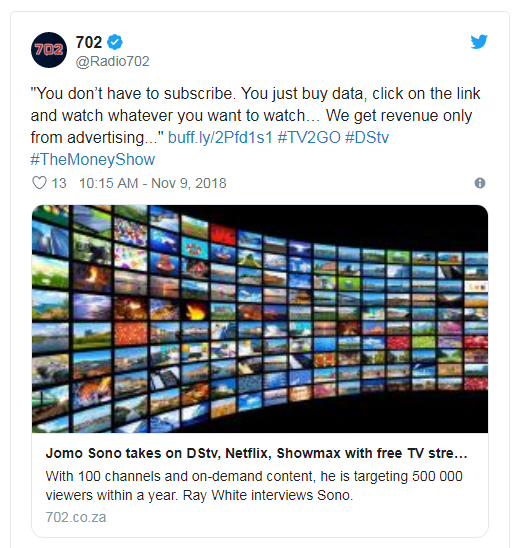 -
Soccer Laduuuuuma! Nov. 9th, 20118