Jomo Sono, known to have provided great entertainment during his playing days, will continue to entertain people, this time through his free streaming service, TV2GO. Did you see it?
According to www.702.co.za, the service is said to have more than 100 channels, and will get its revenue from advertising.
It's also been reported that Infinivy SA, a company the "Black Prince" is the owner and president of, owns 26% of the channel, while an Israeli company called Cast-TV owns the rest of the services stakes.
TV2GO are also reportedly targeting 500 000 viewers within a year, with users needing only an internet connection to access the service.
Check it out!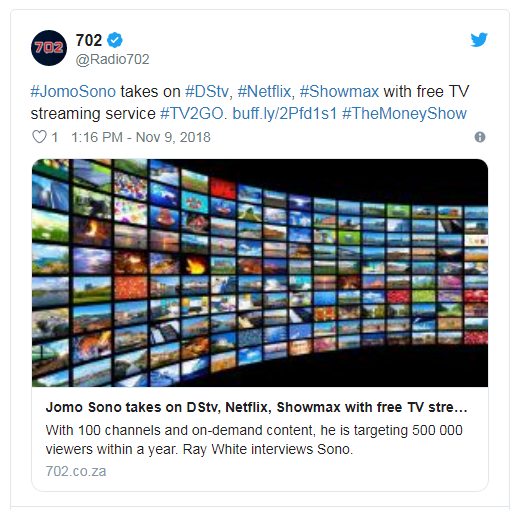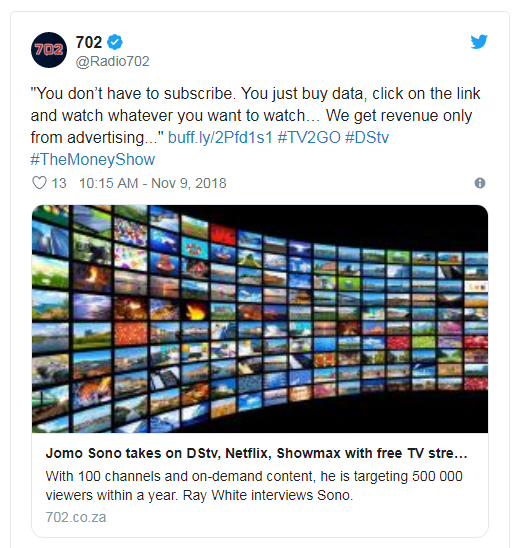 Soccer Laduuuuuma! Nov. 9th, 20118